The agritech sector has witnessed significant growth in investments over the last few years. In the last decade (2010-2019), the sector bagged a cumulative capital flow of US$ 1.9bn. Out of this, US$ 1.7bn was raised by agritech start-ups during 2014 and 2019, while only US$ 0.2bn was raised during 2010-2014. Agritech investments in India during the period 2010-2014 were limited as the ecosystem was growing. The agritech sector in 2010 had only ten active start-ups, this number grew significantly 2014 onwards both in terms of number and value of investments (refer Figure 1).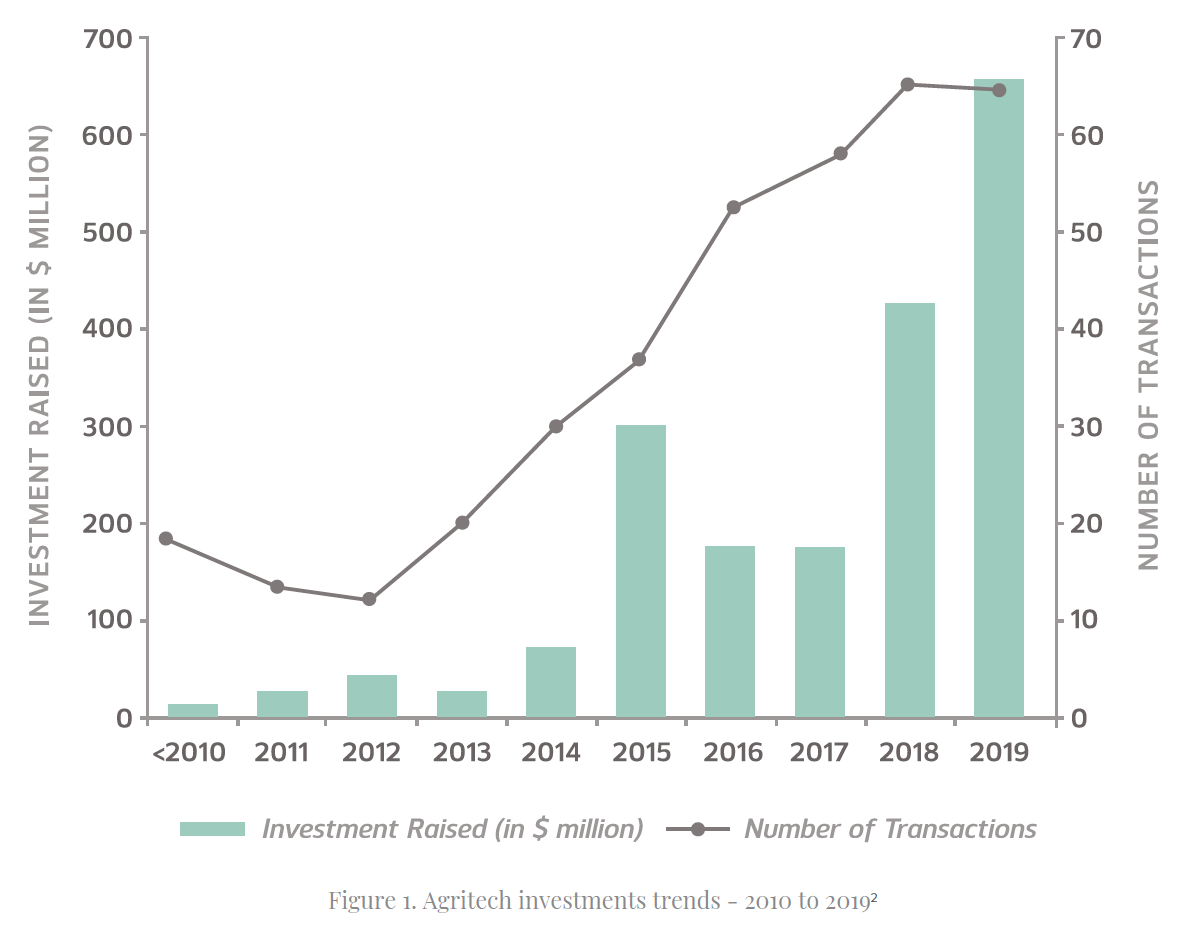 Agritech players operating in the addressable segments in India have received a cumulative investment funding of US$ 532mn as of April 2020. In 2019, a total of US$ 244.59mn was raised by agritech start-ups, an increase of over 350% YoY.
A strong seed investment stage has been witnessed because innovation in this sector takes more time and deeper relationships as compared to software innovations. Seed stage start-ups in agritech require more capital and demand longer exit horizons from investors.
In 2020, tech adoption among farmers and sector resilience acted as a catalyst for fund raise by various agritech start-ups such as FreshToHome, WayCool, Arya Collateral, DeHaat, Bijak, Intello Labs and Clover Ventures, amongst others.[ Vishwanath Kulkarni, "Funding outlook seen bright for agritech in 2021," BusinessLine, December 31, 2020, Omnivore has invested about US$ 18mn in 11 agritech start-ups during 2020, as compared to US$6.5mn in seven agritech start-ups during 2019.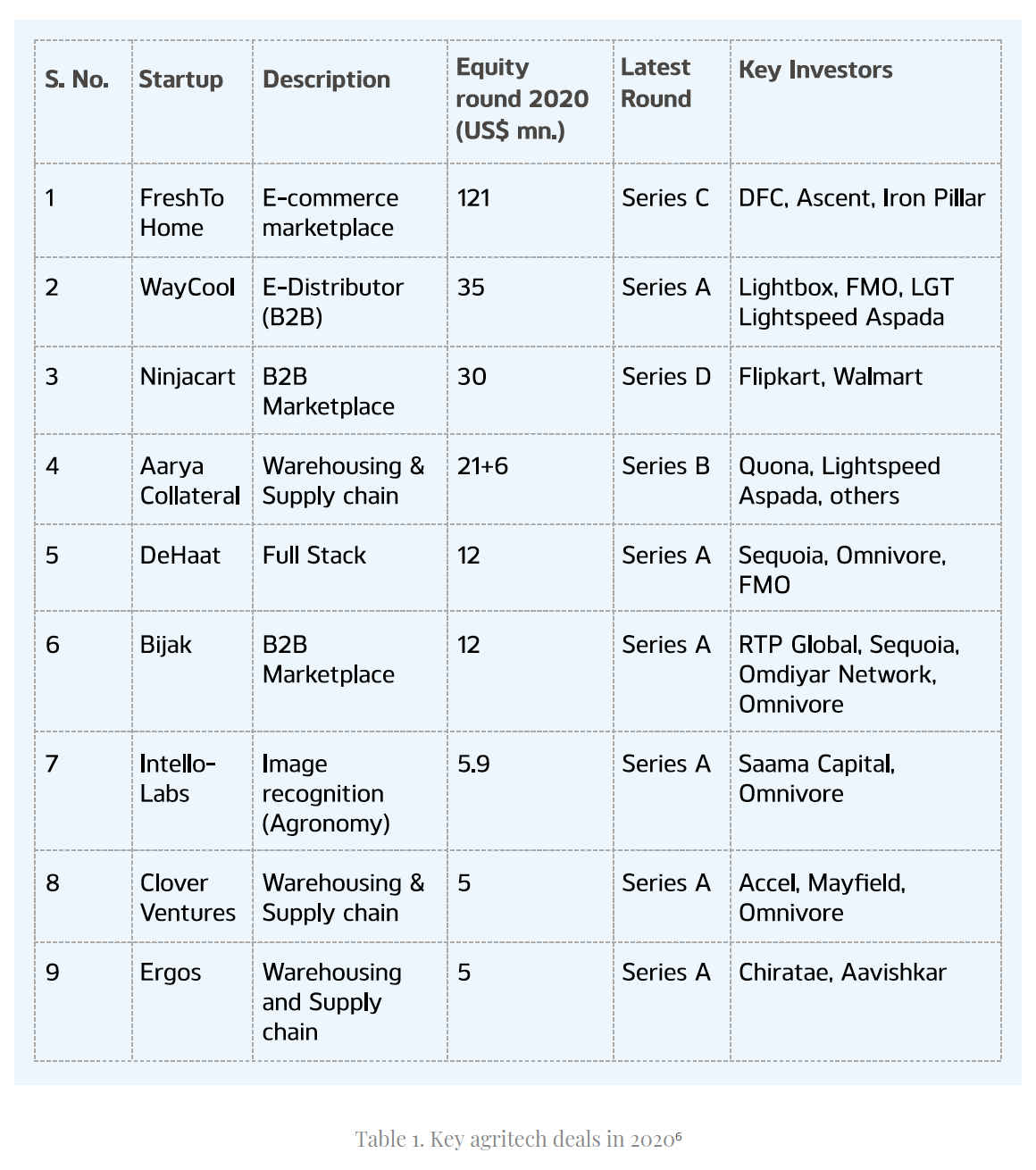 Almost all categories of agritech have seen net growth in deals (investments) by the end of the 2014-2019 period, with annualised growth rates ranging from 20% to 100%. The business categories of agri-credit / finance, precision farming and upstream and downstream agritech have consistently seen funding grow over the last five years as compared to the muted growth in agri-biotech sector. The lowest amounts of fund raise have been deployed in the agri-biotech sector which has seen fewer deals, indicating that the sector has not matured in India as compared to the foreign markets.